Silver sponsor and exhibitor
HBM Prenscia leverages ReliaSoft and nCode software, training, and consulting to deliver solutions that empower the engineering community. We are committed to the development of innovative concepts for improving reliability, availability, maintainability, safety, and durability, while reducing risk across a broad range of applications.
---
Sponsors and exhibitors

BQR: Leader in Reliability & Maintenance Engineering and EDA Software
BQR is a leader in Software Applications for Reliability, Maintenance and EDA (Electronic Design Automation) support tools in the field of ECAD, RAMS and ILS. Founded in 1989 in Israel, the company employs electronics RAMS and ILS experts, engineers and researchers with BSc., MSc. & PhD. degrees. BQR's software solutions improve, optimize and manage Mechanical and Electronic Engineering processes which streamline development, operation and maintenance, as well as reducing failures, costs and execution time. This is performed by supporting the product's entire lifecycle, from design, manufacturing, operation through disposal. Based on 25 years of field proven experience with 2000 global projects and 200+ satisfied customers, BQR solutions support the customer's engineering teams, delivering high-quality, reliable products to the market.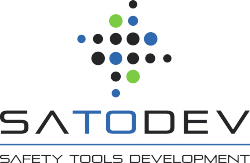 We develop scientific computation solutions to match your business specific needs. SATODEV is also official retailer of GRIF-Workshop the RAMS workshop of TOTAL. We propose advanced expert assessment to the software use for complex studies.
Thanks to our combined competencies in dependability and computer science, we can provide both theoretical and practical training on: Fault-Tree, Event-Tree, Reliability-Bloc-Diagram, SIL, Reliability-Network, Markov-Graph, Petri-Net, Stochastic-Bloc-Diagram, and Oil-And-Gas-Production-Availability-Study.
Whatever the customer, SATODEV provides personalized and direct contact, a great asset that allowed SATODEV to quickly find a position of choice facing major companies.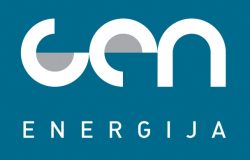 The mission is to provide a reliable, safe and competitive electricity supply to various consumer profiles. We generate electricity from sustainable, low-carbon energy sources: nuclear power, hydropower and solar power.