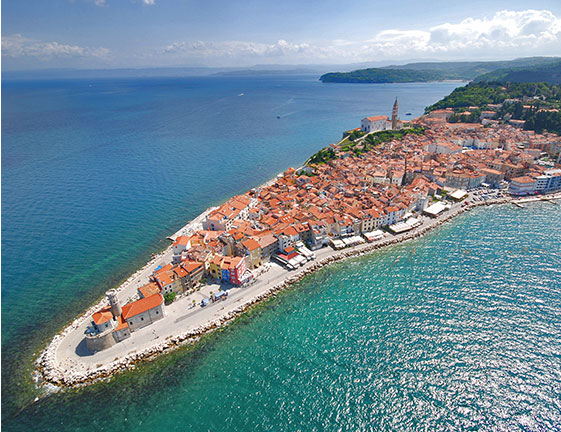 Portorož, Pearls of the Mediterranean
Portorož & Piran are the centre of an incredible part of the Mediterranean on the western coast of the Istrian peninsula. Portorož is a city with a holiday atmosphere.It lies in a leeward bay and has a very pleasant climate due to its proximity to the sea. The neighbouring, ancient city of Piran is one of the most beautiful Mediterranean cities and one of the best preserved historic cities in Europe.
The whole area is a string of natural attractions and cultural sights, all lined up along only a few kilometres. This small piece of Istria awaits you with countless experiences.
Discounted and affordable prices for hotel rooms are available for participants: 5 stars, 4 stars, 3 stars rooms, in several onsite hotels.
Booking accommodation
Please contact the hotel directly to make your reservation and remember to check the reference code.
Telephone: +386 5 690 7000
Email: booking@bernardingroup.si
Booking Ref: ESREL2017
Travel as recommended:
Fly to Ljubljana and take
GOOPTI shuttle
to Portorož.
How to get there
* Transfer - price per shuttle depends on number of passengers
(https://www.goopti.com/en)
(All the prices are indicative and may change)
Shuttle from Aeroport Ljubljana:
Markun Borut & Co. d.n.o.
+386 (0) 51 321 414
+386 (0) 41 792 865
www.prevozi-markun.com
borut.markun@siol.net